Sharon Brown Standridge was born in Denver, Colorado and raised in the foot hills of the Rocky Mountains and later the plains of Nebraska.  That memory of living in the mountains still inspires some of her work today.  Sharon Standridge has become a noted painter depicting the life of the American west and nostalgic figurative scenes with great light and energy.

Sharon's western heritage runs deep.  Her grandfather, father, his four brothers and a sister were  known as the world's youngest rodeo performers, Tex Brown and His Little Buckaroos. This rich western heritage has permitted Sharon to render the people and places in their vivid authenticity.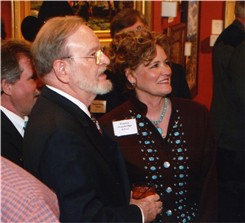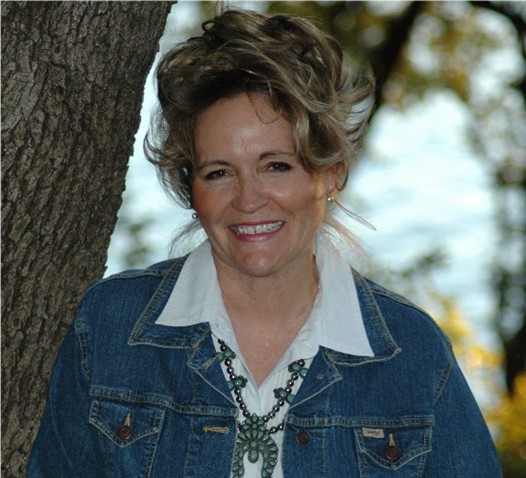 Sharon and her husband, David, have become long time residents of Texas where her studio overlooks the beauty and tranquility of Lake Bridgeport in North-central Texas.  The couple's son and his three children live nearby, and all often serve as models for Sharon's paintings.

"I am Thankful that God has given me the ability and the opportunity to paint the beauty that is all around us.  My desire is to grow and learn more with each new work of art and hopefully stir emotion or memories to those who collect my work."

INVITATIONAL EXHIBITIONS

COWGIRL UP!  Art from the Other Half of the West, March 2009 -2022      Invitational

A TIMELESS  LEGACY,   Hockaday Museum of Art, Kalispell, MT, ,2016 & 2017

TRAVELING THE WEST SHOW , Southwest Gallery, Dallas, Texas, Oct. -Nov.2015 Invitational

NIGHT OF ARTISTS , BRISCOE MUSEUM, San Antonio, Texas,   2006, - 2012   Invitational

TEXAS STAMPEDE,  Exhibition at the State Capitol in Austin--- Ground Floor Rotunda,

             February,  14 - 27, 2010 -- March, 2 -21 , show moves to InSight  Gallery

THE RUSSELL,  C.M. RUSSEL MUSEUM, Great Falls, Montana,    March 2010

ROUNDUP, Museum of Western Art, Kerrville, Texas,  2008  - 2010    Invitational

SOLO  SHOW,  Bosque Art Center,  Clifton, Texas,   June - July, 2009

COLLECTORS  CLASSIC , Museum of Western Art, Kerrville, Texas   2007 , 2008   Invitational

GREELEY  STAMPEDE,  Greeley, Colorado,  June- July  2008        Invitational

ONE WOMAN SHOW, LA CIMA CLUB,  Las Colinas, Irving, Texas   July, August, 2006

MOUNTAIN OYSTER SHOW, Tucson, Arizona,..2005, - 2007    Juried

HORIZONS SHOW,  Austin, Texas,   2006,    Invitational

BEST OF THE WEST SHOW, Pinetop, Arizona,  2005, 2006      Invitational

ROCKY MOUNTAIN STAMPEDE, Greeley, Colorado,  2004, 2005      Invitational

TEXAS WOMENS SHOW, THURBURN GALLERY, Fort Worth, Texas, February 2001

TWO PERSON SHOW, LONGHORN GALLERY, Denton, Texas,  November, 2000

TEXAS ARTISTS, LONGHORN GALLERY,  Denton, Texas    February 2000

SOLO SHOW,  LONGHORN GALLERY,  Denton, Texas,  February 1999

ARTS FOR THE PARKS,  Jackson Wyoming,   2002, 1999, 1998      Juried

Photo   By    David Overstreet

Howard Terpning and Sharon Standridge  at Night of Artists, 2007,  San Antonio, Texas.  

"I was delighted to meet this master artist, and  have him compliment me on my work."

Sharon has recieved numerous awards for her work, including Oil Painters of America, Award of Excellence, Best of the West, Popular Choice,  Gold Medal Award - Best Watercolor, and Popular Choice Award at the Bosque Art Classic.  Her work has appeared in publications such as, Western Art Collector, Western Horseman, Art of the West, Country Lifestyle and on the cover of Rocky Mountain Rider Magazine.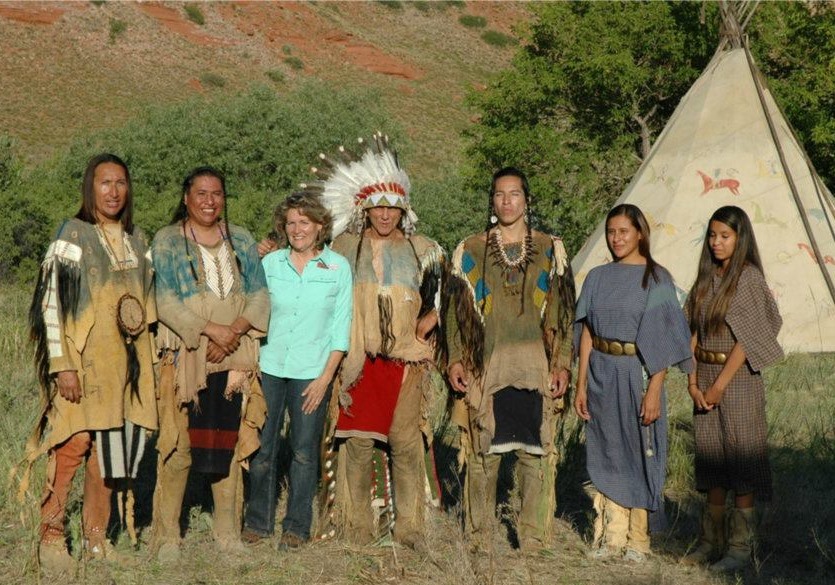 Stepping Back in Time,

Photo shoot in Montana!!